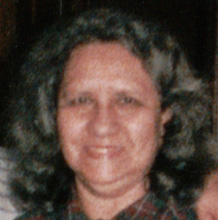 Josie Elizalde lived her entire life in Chicago, Illinois.
Welcome!
This is NOT the master version of this tree. My master version is on Ancestry.com, but you need an Ancestry.com account to view it. The current version on this web site was downloaded from Ancestry on 24 Feb 2017 and contains 578 individuals in 200 families with 211 images.
At this time, her father's ancestry goes back the furthest, to the de Ribera/Rivera family which came from Spain to the island of Espanola and then to Mexico in the 1500's. There are trees on Ancestry.com that take that line further back to Spain, but I have not found documentation to be certain of these connections. So the records in this database only go back as far as I have been able to find documentation to verify them.
Josie's direct maternal line has been tested for mitochondrial DNA (mtDNA) and is haplogroup D1. The specific mutations seem to conform to the indigenous Nahua, Mayo or Otomi people in southeast Mexico, although this research is still in the early stages, so that this is not certain. (Click here for more.)
GENEALOGICAL DNA TESTING Seven of Josie's descendants and relatives have DNA tested, mostly with Family Tree DNA's Family Finder test. If you are a relative who has tested on Ancestry, Family Tree DNA or 23andMe, or if you have not tested but would like to, then please use the "Info" pulldown's "Contact Us" to send me an e-mail.
This tree is focused on ancestors. So relatively recent information may be incomplete or missing altogether. All information for living people is blocked out.
Do not assume that standard spellings were in effect. Standard spellings did not come about until the mid to late 1800's. And even today, people often write down names the way that they think they may be spelled, without checking to see what the correct spelling is. So just because one person is de Ribera and another is de Rivera does not mean that they are not related or even the same person.
NOTE FOR PRINTING CHARTS: In order to have the generation-connecting lines appear on printouts of some charts, change your browser's Page Setup setting to print background colors. Some charts will not print properly in Firefox
The document that appears at the top of every page is the earliest document that I have thus far found for Josie's ancestors, on her father's side. It is the 15 July 1582 marriage record of Francisco Martin de Ribera and Cathalina de Contreras at Santa Veracruz in what is now Mexico City. He was from an important family and received a power of attorney to represent a very wealthy man before the Viceroy. His parents had come to Mexico from the island of Espanola (now the Dominican Republic). The family appears to have been multiply-related to survivors of the ill-fated de Soto expedition in what is now the southern United States, since many of the surnames of the survivors appear among the ancestors of that period. However, I have not confirmed any connections yet.
Top 100 Surnames in Our Family Tree