This is an excellent example of Esperanza's extreme attention to detail, even to the threads of the fabric.
Click on the picture to go to my web page about her art works.
Welcome!
This tree is a frozen snapshot of my Esperanza tree on Ancestry. All living people are without given names or any information, but you may be able to find yourself. However, I have not tried to capture all the living members, so that many people are not in the tree, in which case you will need to find one of their parents or grandparents.
This version's snapshot was downloaded from Ancestry 20 Dec 2015 and has 49 people in 14 families.
There is a problem with many people who have passed on being shown as living in the tree. I have not figured out why this is happening, since they are recorded properly in the master tree on Ancestry.
For those who have an Ancestry account, Esperanza is at http://person.ancestry.com/tree/67823554/person/38170067712/facts and you can click on that to see her and then navigate to anyone else within the tree.
This tree is NOT my own family. I created this tree to honor Lucy's son, Earl Watson, a truly good man who did so much to help others during his life.
NOTE FOR PRINTING CHARTS: In order to have the generation-connecting lines appear on printouts of some charts, change your browser's Page Setup setting to print background colors. Some charts will not print properly in Firefox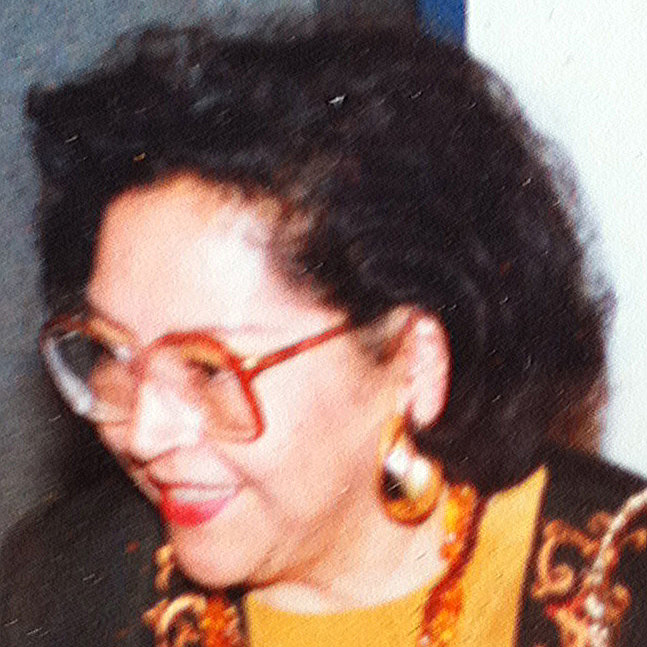 1933-1998
I am not sure why but it shows her as living in this public tree, so that it does not show her name. Click on the picture to go to her record in the tree.