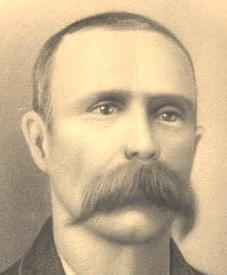 Born 11 Mar 1847 and baptized Methodist 7 Aug 1848 in Pickering Township, Ontario
Died 11 Mar 1892 (his 45th birthday) in Mount Greenwood (now Chicago), Illinois
His father was born in Northern Ireland, possibly in County Down, about 1801, and his mother was born in Northern Ireland, possibly in County Armagh, about 1805.
Welcome!
This tree is primarily for my Scots-Irish and Cornish ancestry. It is a frozen snapshot of my Gray-Gibson-Butson-Johnston tree on Ancestry, which is the master version. This snapshot was made 27 Dec 2017 and contains 8,079 people in 2,454 families and 4.202 images. The database now contains many Butson families whose connection is not yet known. It also contains significant work on the Cornish-Navajo descendants of Thomas Varker Keam (he later used Keams). And it contains a growing number of Loyalist Lake descendant lines, as we make progress thanks to DNA.
There is overlap of this database and the St. Blazey Families and English Corners and John(t)on(e)s of 1852 Pickering Township, Ontario databases/trees that I manage. Also see the Early Butson Website and English Corners Project Website.
This is also the database for the Guild of One-Name Studies Butson Surname Project, so that there are many Butsons in the database with no documented relation to me.
GENEALOGICAL DNA TESTING: If you are or are related to a male with the Johnston or Butson surname and are interested in DNA testing, please click the "Info" pulldown and then "Contact Us" to send me an e-mail about joining these DNA projects. You can also view the Butson Surname y-DNA Project website.
Note that for dates prior to the 1752 conversion from the old style calendar that used March as the month in which years changed to the new style calendar in which the year changes January 1, I use the new style dates, since there are calculations being done with those dates, but I do try to note the fact of both the old and new style date in the notes for the event.
For those who have an Ancestry account, John Johnston (c 1847-1892) is at http://trees.ancestry.com/tree/12001386/person/-353996683 and you can click on that to see him and then navigate to anyone else within the tree.
NOTE FOR PRINTING CHARTS: In order to have the generation-connecting lines appear on printouts of some charts, change your browser's Page Setup setting to print background colors.
Click here for Wesley Johnston's Family History main page.
NOTE that there are no accounts for this database other than me as administrator. I cannot figure out how to remove the "Register for New User Account" link in the Login. Ignore the Login and do not request a new user account, since there are none.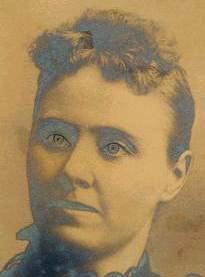 Born c 1854 in Ontario
Died 10 Aug 1887 at 1272 E 67th St in Chicago
Her father was born in the parish of St. Blazey in Cornwall. Her mother's father was Scots-Irish. Her mother's mother was born in Ontario, and her family were Loyalists from New York.
Top 100 Surnames in Our Family Tree