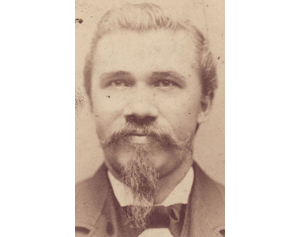 Petr Koutecky was the earliest known Koutecky to come to America. In 1877, he brought his wife Marie (Sohaj) and newborn daughter Bozena to Chicago. He was born at Modrejovice, and Bessie was born at Radnice.
Welcome!
This tree is a frozen snapshot of my Koutecky Families in America tree on Ancestry, which is the master version. All living people are without names or other information, but you may be able to find yourself. However, I have not tried to capture all the living members, so that many people are not in the tree, in which case you will need to find one of your parents or grandparents.
This version's snapshot was download from Ancestry 7 Nov 2017 and has 1,403 people in 478 families with 529 media files.
For those who have an Ancestry account, Petr Koutecky (1852-1936) is at http://trees.ancestry.com/tree/12627773/person/-215872404 and you can click on that to see him and then navigate to anyone else within the tree.
NOTE FOR PRINTING CHARTS: In order to have the generation-connecting lines appear on printouts of some charts, change your browser's Page Setup setting to print background colors. Some charts will not print properly in Firefox
Click here for Wesley Johnston's Family History main page.
Click here for Bohuslav Koutecký's Family History main page (in Czech).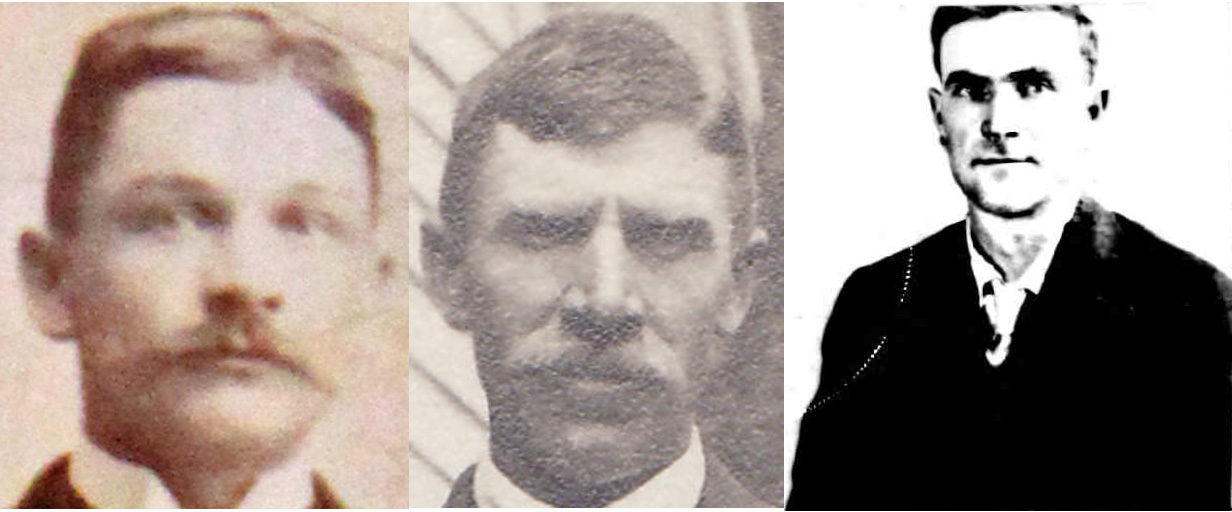 The left two are brothers, sons of Petr's brother Karel, both born at Modrejovice. On the left is Frantisek Koutecky who died in Chicago in 1908. In the middle is his Vaclav/James Koutecky who settled in Omaha, Nebraska. On the right is Antonin Koutecky, one of three brothers from Dolany who settled in Montana. Clicking on the picture takes you to Antonin.
Top 100 Surnames in Our Family Tree